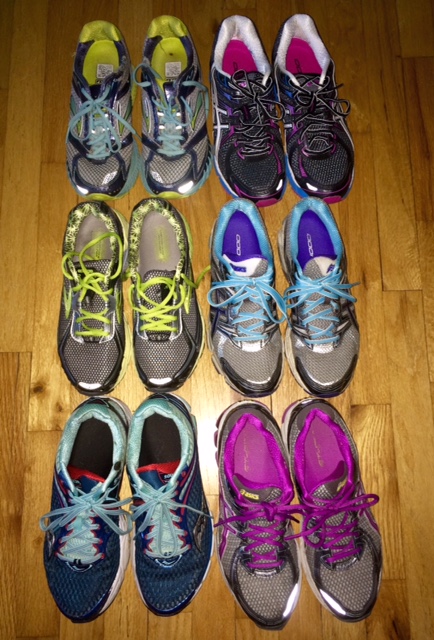 Running sucks.  That's why I do it.
I never imagined running would become the "thing that saved me" but it did.  It saved me from boredom and gave me some fitness goals.  Starting at 46 (I ran a little in college, but I didn't love it, and if I'm being honest, it was a bit for show) I never thought it would become something I actually wanted to do…something I looked forward to…something I craved 3 or 4 times a week.  After several months of willing myself to do it, I came to that miraculous stage, the place that any runner will tell you is the point of no return.  You are simply a runner now, and that's just the way it is.  Which makes me wonder:  What is it, what could it possibly be that puts it ahead of any other form of exercise in terms of what you get for what you put in? Endorphins, yes, of course, but other exercise can get you there. Running is different.  It just is and I get it now.  Here's what happens when you become a runner:
Running makes you feel like an athlete – a genuine, "my body is a well oiled machine" working, pumping athlete.  It makes you feel strong and capable and authentic. This, in turn, makes you feel sexy from the inside out.
When you're done running, any distance, it feels like an accomplishment.  It feels like an accomplishment because it is.
Running is a commitment.  When you keep your running commitment, you are continuing to "commit" to yourself and your health.  You're doing it without a club membership.  And guess what?  You really, really can WALK (you are allowed my friend) some of your miles for the day if you have to or simply want to because you are in charge of your own damn self.  Miles are miles.
If you bundle up you can run all winter long as long as the roads are clear. My coldest run this past winter was 15 degrees.  After the first mile, you honestly don't even feel it.  In fact, for running, I prefer the cold to the heat any day of the week.  It can be done so don't use winter as an excuse to stop.
When you become a runner, your legs completely change into these hard muscled, chiseled shanks. They become magazine spread worthy.  Your thighs and calves actually flex when you cross your legs and people marvel.  In high pitched, breathy voices they will ask you, "how did you get those legs!?", and you will reply softly, demure, "well, I'm a runner."
You work out problems (big and small) as you chug along.  Your mind can go wherever it wants (even if you are listening to music).  And even if you don't figure out how to handle your problems during a run, at least you feel better about addressing the situation when you are done.  Endorphins put you in a state of calm so you can be a better communicator.   I have had some of the best and most productive conversations with myself during the last few miles of a run but I've toned down the hand gestures to keep from scaring people.
Ten minutes after you finish, when your breath is normal and you are no longer sweating, you are refreshed.  Running actually gives you energy to get other shit done.  The phenomenon is such that for some reason, you're way more motivated to do other things AFTER you've accomplished your run for the day.  That's the truth.  And you can pretty much eat whatever you want, which is a nice bonus.
30-45 minutes and a pair of sneakers is all you really need for running – no gyms, no driving, just you and the pavement or trail. You literally need nothing else except maybe a sturdy, well-constructed sports bra.  And some people (they are weirdo's – yes I'm judging) run barefoot so you don't even need your damn sneakers if we're keeping it real.
Try to enjoy the "during" part of your run.  Don't wish it away and don't look at it like it's forever.  I can honestly say, while you're away, things will only get better.  Yes, I am channeling Elton John.  Crying is nice if it helps.  Yeah, I don't really know the words.
And guess what?  Sometimes 4 miles feels like 8.  Sometimes it sucks.  But sometimes 8 miles feels like 4 and that's just the way it goes. Sometimes you bust it out in a race, and sometimes you run a few whole minutes slower than your best effort. This, of course, can lead to elation or disappointment, life's two greatest feelings.  Elation is wonderful, we know this and we strive for more of this, but disappointment is a mistake corrector.  What can you do differently? How can you be better?  In running the key thing to remember is no matter how it actually feels (difficult or easy, slow or fast), there's no greater feeling than the one you have when you are done.  Done with a run, or done with a race, done = done and that's the goal.
I willed myself into becoming a runner.  People who know me well know that becoming a runner was 25 years in the making.  25 years of joining and subsequently quitting health clubs, exercising infrequently, dieting every damn day and getting nowhere.  It was the definition of ridiculous.  Running has saved me from that vicious cycle.
Now I just do it, I run, even when I don't want to, even when it sucks.  It takes me less than an hour and I'm done for the day. I'm not making excuses.  I'm running instead.