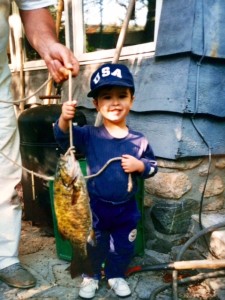 I blinked, and there he was –
a full grown man.
Bearded now, smiling,
with a beer in hand.
I must close my eyes to remember –
Him, surrounded by books, and toys
building forts,
on little knees,
making noise.
Him, in those blue footed PJ's,
with the little collar snap,
a clean little boy,
ready for bed.
I close my eyes to remember.
A baseball mitt, a basketball,
running, wrestling,
riding a bike
school projects
games far away
coming home dirty, tired
from the day
and then
I blinked, and there he was –
again,
almost-grown, but not quite.
I close  my eyes to remember now,
some awkward years
a bruised ego
his trouble sleeping
his uncertainty
I blinked and there he was –
confident,
on the mound,
painting the corners,
striking them out,
looking.
I blinked
and he was driving
swiftly
away away
to some party
somewhere –
I remember
when he lied
not always,
but sometimes
the way they have to
to make it bearable for us.
And he was figuring things out,
and making his way
I close my eyes to remember
him there
dressed in green, with tasseled cap
shaking hands, smiling
walking across –
across to the other side of things –
endings, beginnings,
and I remember that moment so clearly
Not quite a man yet
But getting there.
And then I blinked again
and there she was,
this beautiful, worthy, smart girl
who stole his heart
the way a girl like that one can
with the toss of her hair
and the kindness in her eyes
and the very depth of her
but then
he stole her heart too
And I blinked
and there he was,
with all the friends he always knew
in a line,
together,
all those little boys,
big now,
brothers forever.
I need to remember
this moment,
and I will,
this one –
a full-grown man now,
but a young one still,
bearded,
strumming a guitar,
and lighting a fire,
and laughing
with
a beer in hand.