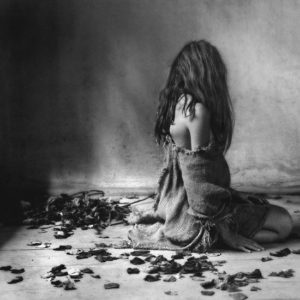 I am not over you.  
I've cleaned every inch of my home, the corners, the windows, the mirrors, but I am not over you. I've scrubbed you from my skin while weeping in the shower, and yet—yet you linger on my shoulders, around my waist, near my neck.
I've tried to rinse you from my hair, off my face, my lips, but you cling like drops of morning dew on blades of grass, sharp, wet prongs nestled in meadows and back yards and beaches and barren, desolate fields. 
I've tried to shop you out of my system. I've attempted to fill the aching void with trinkets and baubles and blouses and dumb refrigerator magnets and stupid, asymmetrical frames for photos no longer relevant, photos pulled and sorted and put into boxes, buried inside the dusty darkness of my closet, sitting high up on a shelf.
I've devoured giant bowls of pasta and countless buttery croissants in every restaurant and every organic, hipster, free-trade coffee house in every pretentious brick-lined town, and you follow me, you follow me and sit right down in the seat that isn't taken, the one that is empty, but there you sit. You sit right across from me while I chew and slurp and stuff and reach for more, while I numb my pain and think about the wrong turns, and the angry texting, and the pining bewilderment. 
I've hiked every trail, skinning both knees tripping, and I even sprained my wrist trying to catch my fall because I wasn't paying attention. My head was in the clouds, lost amid the foliage, the swaying branches, throwing their leaves in the same fluid motion as shuffling, old women feeding pigeons, my head was not present, my mind was simply not around, on those days I hit the ground. 
I've paid more attention to my dog, and he loves it, he thinks he's the best damn dog that ever lived because of my extra affection, my scratches, my yearning lullaby singing. The treats abundant, the cuddles don't stop, because I am lonely, I am cold, and he's all I have left to hold.