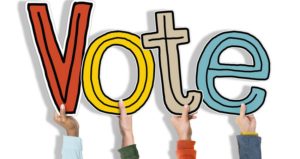 Dear America.
Dear women, dear victims of gun violence, dear farmers affected by the trade war, dear minorities being disparaged.
Dear young evangelicals, finally questioning the hypocritical parts of your indoctrinated religion.
Dear descendants of immigrants and slaves who built this country with blood, sweat, sacrifice, pain, and tears.
Dear natives of this land long before it was labeled on a map.
Dear protesters, dear other 98%, dear survivors of sexual assault.
Dear civil rights activists, dear teenagers fighting for your lives at school, dear school teachers, scientists, and clean-energy advocates.
Dear Lesbian, Gay, Bisexual, Transgender community.
Dear mothers, fathers, sisters, brothers, aunts, uncles, and cousins.
Dear social workers, and healthcare providers.
Dear active duty military personnel, and veterans.
Dear kneeling NFL Players.
Dear journalists, reporters, writers, and pundits.
Dear blue collar, white collar, and dog collar America.
Our rally cries, our marches, our vocal opposition, 
Our disbelief, our outrage, our relentless opinion,
Our loud, proud voices, our anger, our fact-checking dominion.
OUR ENERGY. OUR DESPAIR. OUR TRUTH SEEKING. OUR PRAYER.
None of it matters.
None of it matters at all unless we VOTE. 
Unless we EXERCISE OUR RIGHT TO VOTE, we are spitting words into the wind.
Love,
Kim (woman, mother, aunt, sister, sexual assault survivor, writer, clean energy advocate, descendant of immigrants)